Seafood industry tangled in nets of global turmoil
Thanh Nien News, December 8, 2008
The global economic crunch has bitten deep into the local seafood industry. Many processors and exporters have lowered production and cut jobs while many farmers have quit breeding fish. Doan Toi, general director of Nam Viet Corporation in the Mekong Delta province of An Giang, says the company has slashed 5,000 jobs, or nearly half of its workforce, over the past several months. Nam Viet, the country's largest exporter of pangasius (tra and basa catfish), has earned more than US$200 million in export turnover this year. Tran Thien Hai, chairman of the Viet Nam Association of Seafood Exporters and Producers, says with demand low in Viet Nam's major shrimp export markets such as US and Japan, many companies have had to cut production and are trying to penetrate into other markets like Russia, the Republic of Korea and Australia. Duong Ngoc Minh, general director of the seafood processing firm Hung Vuong Corporation in the Mekong Delta province of Tien Giang, says due to the global financial crisis, many catfish importers have failed to obtain a bank guarantee, hurting their business operations badly. Minh also says that demand from EU importers and consumers has dropped with the euro falling against the US dollar. He expects the catfish processing and exporting sector's labour force to reduce by 20-30 percent in early 2009. While tra and basa exports are expected to generate $1.4 billion in turnover this year, Minh says it would be difficult to reach even $1 billion next year if the government does not help the industry out. Minh says many fish farmers have abandoned their vocation over the past four months after suffering big losses, and as a result, supply of the fish would drop sharply next year. Tra and basa fish are currently priced at VND12,000-VND14,000 ($0.70-0.80) per kilogram while input costs are around VND16,500 ($1) per kilogram. "The country's seafood industry will continue to face difficulties, driven by the global financial crisis, until the end of 2010," the Thoi bao Kinh te Saigon Online (Saigon Economic Times) quoted Deputy Minister of Agriculture and Rural Development Luong Le Phuong as saying at a recent seminar. The seminar covered the development of Viet Nam's seafood industry after the country joined the World Trade Organization (WTO) nearly two years ago. The Deputy Minister says that though the seafood industry has achieved a great deal of success and gained a lot of experience after the WTO integration, it remains a vulnerable industry. He said the ministry had asked the government to grant import licenses for unprocessed seafood products to local businesses which would process it for exports, as a measure to boost export growth. Viet Nam is also encouraging international investors to upgrade post-processing technology, he added. Viet Nam, the world's eighth largest seafood exporter, earned $4.27 billion from exports in the first 11 months of this year.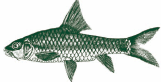 Southern province suffers major loss in shrimp aquaculture
Thanh Nien News, 2 December 2008
Bac Lieu Province in the Mekong Delta has lost up to 197 hectares of shrimp farms in late November, the deputy head of provincial Agriculture and Rural Development Department Ta Minh Phu said Monday. The new figure adds up to 21,550 hectares of aquaculture shrimp destroyed since the beginning of the year, with the most affected localities being Bac Lieu Town and Hoa Binh, Dong Hai and Gia Rai districts.The cost of raising shrimp has increased by 20-40 percent due to surging input prices, while the market price of the crustacean has dropped by nearly a third compared to the same period last year. It is estimated that a shrimp farmer will lose VND10-40 million (US$590-2,362) per hectare on average.
Seafood sales slide on global market turmoil
ThanhNien News/Bloomberg, 14 November, 2008
Seafood sales to Viet Nam's largest overseas markets have slumped as the global credit crunch forces employers to cut payrolls. The International Monetary Fund has forecast that the US, Japan and European economies will all contract next year in their first simultaneous recession since World War II. Importers are having credit problems, so many have cut orders. At the same time, local fisheries processors are facing higher production costs and a cash shortage because of higher interest rates. Seafood is Viet Nam's thirdlargest export by value after petroleum products and textiles, according to the Hanoi-based General Statistics Office. The country has exported US$3.8 billion worth up to the end of October. Viet Nam exports catfish to nearly 80 countries and territories. However, the biggest markets are Russia, Ukraine, the United States and the EU. And this year things are looking ominous, orders from Russia and Ukraine have slowed considerably. Russia last year imported US$155.6 million worth of catfish and Ukraine imported US$104.7 million. The rising value of the US dollar is also creating difficulties as catfish becomes more expensive in Europe. The Ministry of Agriculture predicts the last three months of this year will be most important, as the target of $1.5 billion in catfish export turnover seems unreachable in the current economic climate. In addition, heavy rains and floods at the end of last month and early this month destroyed more than 27,000 hectares of fish farms in the northern and central regions, according to the Ministry of Agriculture and Rural Development.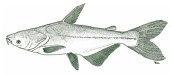 Viet Nam plans to develop tra catfish industry in Mekong Delta
Vietnam News Agency, 11 November, 2008
The Ministry of Agriculture and Rural Development (MARD) has passed a plan on development of production and sales of tra catfish in the Mekong Delta until 2010, with further orientations towards 2020.The breeding of tra fish will be developed in favorable water areas such as the Tien and Hau rivers. Water and land areas will be also zoned off for the production of fries and for fish processing factories in Can Tho city and An Giang, Dong Thap, Vinh Long, Hau Giang, Soc Trang, Tien Giang, Ben Tre and Tra Vinh provinces. The plan aims at increasing the tra catfish farming acreage in the Mekong Delta to 8,600 hectares by 2010, and 13,000 ha by 2020 for an annual output of 1.25 million tonnes and 1.85 million tonnes, respectively. The region's exports of tra catfish are estimated to increase by an average of 5.9 percent per year, fetching about $ 1.5 billion by 2010 and $ 2.3 billion by 2020.This increase in fish production and processing will also generate more jobs for local workers, with the number of workers involved in this sector estimated to increase from 200,000 in 2010 to 250,000 in 2020.
Inflation puts strain on nation's fishermen
Phnom Penh Post, 8 October 2008
Rising food and fuel prices are eating away at the profit margins of Cambodia's fishermen, prompting fishing communities to address the issue. More than 200 fishing communities along the Mekong River, the Tonle Sap and coastal areas were represented at a two-day workshop, organised by the nongovernmental organisation Fisheries Action Coalition Team (FACT). Participants said catches had declined to about 5kg or less per day, which was not enough to support a family, and the price of goods had risen sharply but the prices fishermen are getting for their hauls were not increasing commensurately. High petrol prices were making it harder for fishermen to earn a living. Ly Vuthy, chief of the community fishery development office at the Fishery Administration, acknowledged the concerns of the nation's fishing communities. "It is a problem to be addressed," he said, adding the government is looking into the case and will act soon.
Two catfish exporters register for lifting of US anti-dumping tariffs
VietNamNet Bridge, 7 October 2008
The Saigon-Mekong Fish Company (SAMEFICO) and Cadovimex II have asked the US Department of Commerce to reconsider the anti-dumping policy imposed on their products. In their submissions to the US's top watchdog, the two enterprises clearly explained that their frozen Tra trademark catfish fillets were not exported to the US market during the period under inspection, namely from August 1, 2007 to July 31, 2008.The documents also proved that the two enterprises have never entered into a joint-venture with any other partners to export their products to the US during the afore-mentioned period. The two exporters have submitted documentary proof, establishing both the timeframe and the volume of the first shipments of frozen catfish fillets to enter the US market, as well as the dates their products were checked in or out of storehouses before reaching customers. The DOC said they will make their preliminary results public 180 days from the start of inspections. The final decision will be announced 90 days after the publication of the preliminary results.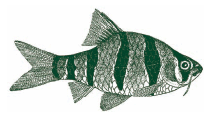 Fisheries gets bio-tech boost
Viet Nam News, 4 October 2008
The Vietnamese Government has approved a US$51.6 million bio-technology plan aimed at getting the fisheries sector up to ASEAN standards according to the Ministry of Agriculture and Rural Development and foreign enterprises were being encouraged to join the move. The ministry would co-ordinate with relevant sectors to build a legal corridor and study international laws to protect domestic bio-tech products. With more than 40 projects, the bio-tech plan is expected to meet 30 per cent of demand for disease-resistant fisheries breeds including prawn, tra catfish, green-clawed prawn, African carp, crab and red snappers by 2010; 70 per cent by 2015; and 100 per cent by 2020. Research institutes are being urged to send talented scientists on 6-12 month study-trips to countries with well-developed fisheries bio-technology. The fisheries sector has already completed studies in areas including technology on developing breeds, preserving species, boosting quality and managing the environment, the problem was that the application of bio-technologies had been carried out at laboratories which lacked modern equipment. Fishermen often bred stocks using traditional techniques, but this often led to weak resistance against disease. Each seafood research institute had one laboratory which carried out many different projects at the same time but these were hindered by a lack of staff. In the Cuu Long (Mekong) Delta, there are about 1.1 million ha dedicated to aqua-products, accounting for 55 per cent of the country's breeding area. Nearly all of these aqua-products are exported. Local farmers face a number of problems, such as good crops but cheap prices, good prices but poor crops, lack of successful breeds and outbreaks of disease. Provinces in Tay Nguyen (Central Highland) had potential to breed aqua-products, but the current amount of breeds met only about 40 per cent of demand, the remainder were bought from northern provinces and the Cuu Long region.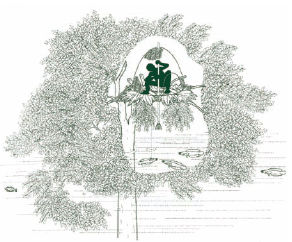 Cambodia, "environmentally sustainable" tourism to save Mekong dolphin
Phnom Penh (AsiaNews/Agencies)
Saving the few dozen freshwater dolphins still remaining in the Mekong River, and helping the local population by guaranteeing them a source of livelihood is the aim of the "ecotourism" project begun in the border area between Lao PDR and Cambodia by the Cambodia Rural Development Team (CRDT), which has the twofold objective of protecting wildlife and providing an alternative source of income for the inhabitants of the villages. The village of Sambor, in the north of Cambodia, is one of the places selected by the CRDT as a model of environmentally sustainable development. Tourists are given the opportunity to live in contact with the local population, to help the inhabitants protect the natural habitat of the dolphins, and to teach a little English to the children. The most frequently requested activities include well digging, sewer construction, and work in the fields. The experiment promoted by the activists is intended to save the dolphins from extinction by radically changing the habits of the inhabitants of the village, who for decades have used aggressive fishing methods like explosives and high-capacity nets. Now the freshwater dolphins are seen as a resource to be "exploited" in order to attract foreign capital and tourism; the visitors pay US$60 for three days in contact with nature, and the money is used to support the local population. But recent studies have demonstrated that if the benefit for individuals is beyond question, the same cannot be said for the dolphins: in spite of a small increase in their numbers in the initial phase of the project, it is not yet clear whether this is truly effective for preserving the species. Scientists affirm that a new and not yet identified disease is spreading rapidly, killing the offspring. Researchers fear that the new virus - caused by pollution in the water, infested with chemical agents and the runoff from gold mining projects - could soon lead to the total extinction of the dolphins.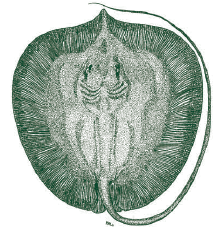 Eco-systems key to sustainable catfish farming
Viet Nam News, 6 December 2008
More than 150 representatives from 18 nations gathered in the Cuu Long (Mekong) Delta city of Can Tho in early December for an international symposium to share experience in all aspects of basa farming. The event, called "Pangasius aquaculture in Asia: Present status and challenges for sustainable development" discussed reproduction, nutrition, technology, diseases, environmental and social impacts as well as marketing. Pangasius aquaculture in the Cuu Long (Mekong) Delta is one of the fastest of its kind in the world, achieving a production level of 1.2 million tonnes in less than a decade, but recently, food safety and environmental integrity have been highlighted by customers. Speakers said that an inter-governmental organisation to help achieve sustainability is necessary and the the Vietnamese government should play a role in post-production market and value-chain issues to cope with emerging problems in aquaculture. All adaptive measures needed also to involve farmers. It was also suggested that certifications be provided to farmers who follow standards for environmental protection, such as sector-wide performance monitoring which involves, among other things, better zoning practices. The idea is to avoid areas of high biodiversity and to have better water management to maintain water quality for river bodies.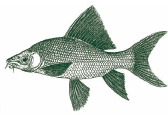 Fish-to-Fuel in Viet Nam?
Greentechmedia.com, 2 December 2008
A research consortium led by Finland-based VTT Technical Research Centre will spend US$6.3 million to build a biodiesel plant fed by Vietnamese fish processing waste. The ENERFISH project, expected to be complete by 2011, will use as feedstock the 120,000 kg of fish waste turned out daily by the Hiep Thanh Seafood JSC fish processing plant in Viet Nam's Mekong River delta region. Right now that processing facility sells its fish waste to animal feed makers. In Viet Nam, other fish processors have tried out waste-to-biodiesel projects, with varying degrees of success. In 2006, processors Minh Tu Ltd. and Agifish started projects to make biodiesel from catfish fat, only to find that, at times, they could get a better price selling that fat to exporters than processing it into fuel. Still, with the Mekong Delta region using about 20 million litres of diesel every day, fish processors could see a growing demand for their biodiesel if Viet Nam's government helps by clearing regulatory hurdles to using the fuel.
WWF, Coca-Cola Helps Restore Mekong Delta Habitats
Bernama.com, Malaysia, 19 November 2008
A collaborative project between the WorldWide Fund for Nature (WWF) and soft drink maker Coca-Cola has restored almost 2,000 hectares of grasslands in the Mekong Delta, boosting fresh water conservation efforts. The recovery of the natural environment in Tram Chim National Park in Dong Thap province serves as a key factor to improve water quality, restore underground water and regulate floods and drought. The project has enhanced the park's high biodiversity value which supports 130 native plant species, 232 species of birds, of which 16 are on the International Union for Conservation of Nature's Red List and Viet Nam Red Data Book. It is home to approximately 150 types of freshwater fish, making up 33 percent of the total freshwater fish species found in the Mekong Delta. Launched in April 2008, the three-year project targets the recovery of natural wetlands of the Plain of Reeds (Dong Thap Muoi) at the Tram Chim National Park.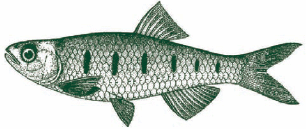 Fish expert's determination breeds success
Bangkok Post, 1 November 2008
In a bid to boost the catfish population in the Mekong, the Department of Fisheries' resources management expert Saneh Pholprasit embarked on a bold mission to breed them in captivity in 1983. The attempt succeeded 18 years later. In 2001, Mr Saneh's team managed to spawn over 400,000 catfish hatchlings through artificial insemination, of which, about 70,000 survived. They were distributed to fishery centres in four regions of the country for further breeding attempts and also for release in natural waterways and for sale to fish farmers wanting to set up their own breeding farms. Mr Somwang said a hybrid fish species of pla buek has been bred with the smaller sister of the family, pla sawai (striped catfish), by several fish farmers in recent years. The new species of pla sawai is called "big wai". The breeders also sell big wai offspring to other farmers. Apart from conserving pla buek via artificial breeding, local groups of fishermen also try to limit fishing by conserving areas known to be catfish habitats in the Mekong River. Among such groups is Chiang Khong Conservation. Group leader Somkiat Khueanchiangsa said his group had tried to shorten the pla buek fishing season in the Mekong. There are six major catfish habitats in the river, which also serves as a natural borderline among Mekong countries. Apart from protecting those habitats, his group is also calling for the conservation of the river's ecology by the other Mekong countries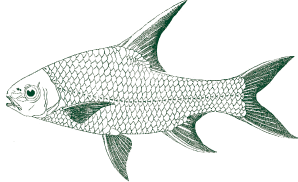 Overfishing hurting dolphins
Phnom Penh Post, Monday, 13 October 2008
Overfishing on the Mekong River in Stung Treng province is depleting the food stocks of freshwater dolphins living there and could force the rare animals to leave the area in what officials say would be a catastrophe for the local tourism industry. Officials say the lack of fish this season has been caused by fishermen who fish in Cambodian waters and then export between two and three tonnes of fish a day to Lao PDR. This is an illegal activity but perpetrators are rarely caught or punished. However, the ministry's Fisheries Department in Stung Treng said it was hard for the department to stop overfishing and illegal exports, due to lack of staff. September to February is the dolphin's breeding season, and if they do not have enough to eat during this time they will have a very tough time. There are currently about 150 dolphins in the river, but locals say the number of dolphins close to the shore has decreased this season. Dolphins only eat half of the body of the fish and leave the other half floating in the river and there weren't very many halfeaten fish bodies floating in the river this season.

Low space limits fisheries growth
VietNam News, 6 October 2008
Limited cold storage space is hindering the development of the fisheries industry, especially in the tra and basa catfish sector, particularly considering the volatility in the global market. Due to a shortage of space, domestic seafood exporters cannot wait for prices to rise, and have to export stock even if prices are low. Most freezers in the area have a capacity of only 2,000 to 3,000 tonnes, with only a handful of larger 5,000 tonne freezers available. In the past decade, the tra and basa catfish processing industry has expanded rapidly, and now has an annual output capacity of around 1 million tonnes. The seafood export industry expected to earn more than US$1 billion this year, according to the Ministry of Fisheries. However, due to limited capital, processors have not invested in cold storage capacity. Industry insiders estimated capital of roughly $1.5 to 2 million was needed to set up a 10,000 tonne cold storage facility and government incentives were needed to justify such a large expense.
New catfishes found in Viet Nam
Practical Fishkeeping, November 2008
Two new species of hillstream catfish have been described from central Vietnam. Heok Hee Ng and Jörg Freyhof name the two new species Glyptothorax filicatus and Glyptothorax strabonis in a recent issue of the journal Zootaxa. Glyptothorax filicatus from the Mekong River drainage in central Viet Nam, is distinguished from congeners by the pattern of grooves in its thoracic adhesive apparatus (a patch of skin folds on the chest of the fish) and a combination of proportional measurements of the head and body. This species is named after the frond-like pattern on its adhesive apparatus (the name is the Latin for "adorned with ferns"). Glyptothorax strabonis from the Giang River drainage in central Viet Nam, is distinguished from congeners by its small eye, as well as the shape of its thoracic adhesive apparatus and proportional measurements of the head and body. The species is named after its small eyes (from the Latin meaning "one who squints"). For more information, see the paper: Ng, HH and J Freyhof (2008) Two new species of Glyptothorax (Teleostei: Sisoridae) from central Vietnam. Zootaxa 1873, pp. 11-25.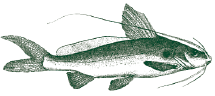 Save your liver, don't eat raw fish
Vientiane Times, 9 September 2008
In Lao PDR many people prefer to put the fish into their mouths live or to add them, swimming, to a bowl of chili sauce; they say they taste much better raw. However, doctors warn this popular menu item puts people at high risk of a parasitic infection known as opisthorchiasis. In humans, opisthorchiasis may affect the liver, pancreas, and gall bladder. If not treated in the early stages, the disease may cause cirrhosis of the liver and increased risk of liver cancer. According to the Centre for Malariology, Parasitology and Entomology, last year 1,128 people were affected with opisthorchiasis in Savannakhet province (a survey was conducted in Songkhone, Xayphouthong and Kaysone Phomvihane districts). A further 240 people contracted the disease in Viengkham, Pakxaeng, Phonxay and Pak-ou districts in Luang Prabang province, 707 people were affected in Pakxan and Khamkeuth districts in Borikhamxay province, 526 people in Xaysettha and Sanamxay districts in Attapeu province, 4,893 people in Khong and Mounlapamok districts in Champassak province, and three people in La and Nga districts in Oudomxay province. Scaled fish species were most likely to cause infection with opisthorchiasis. An estimated 70 out of 100 people tested positive for the disease during check-ups, most of whom were men. Provincial health officials are using radio promotional spots to reduce this common health risk. Health officials are also trying to raise awareness of the risk and are explaining the disease and its prevention when they work in local communities. But it is difficult to change people's behaviour. Raw fish is a popular snack all over the country, especially in the form of fermented fish sauce such as padaek, pakhem, pasom and pachao . If people always cooked fish before they ate it, the infection could be avoided. People tended not to worry about this disease because they know it will not kill them immediately. However, many people in Lao PDR have already died from this disease. Fish in ponds and marshes are more likely to cause an infection because small, isolated bodies of water harbour more pathogens than the Mekong River. Public Health Department staff and the Education Department are teaching children in primary schools about the dangers of opisthorchiasis and its prevention, hoping they will learn how to fight the disease in the years to come.
Danish Grant keeps Mekong River Commission Fisheries Programme Afloat
Ministry of Foreign Affairs of Denmark. September 4, 2008.
A new Danish grant of US$3.6 million to the MRC Fisheries Programme in 2009-2010 will enable the MRC to continue to facilitate sustainable development Index of fisheries in the Mekong River Basin and to analyse the effects to fisheries of major hydropower investments in the Basin. The new Danish grants follows up a grant of US$6 million for the period 2005- 2008 and ensures that the MRC Fisheries Programme can continue its activities which has become ever more important in light of the ongoing and planned major hydropower and dam investments in the Mekong River basin. The implementation of the many planned major hydropower and dam projects in the Mekong Basin may have a major impact on the Mekong River fisheries. The MRC Fisheries Programme will increase research and analysis of the effects on fisheries of these investments in order to enable decision makers to take informed decisions in regard to hydropower and dam projects. The overall objective of the MRC Fisheries Programme is to contribute to a coordinated and sustainable development, utilisation and protection of the fisheries resources of the Mekong River at local, national and regional levels, which is of key importance to the livelihoods of the poor population in the entire Mekong Region. The programme has helped strengthen information systems and awareness of the biological and socio-economic factors of importance for a sustainable utilisation and protection of the fisheries resources in the Mekong River, and works to build capacity and introduce sustainable fisheries management methods.