Spatial and Time-series Data
Data in a number of categories may be requested from the Mekong River Commission Secretariat. Click here for a list of all datasets available, or on a category name in the list below to view further information about datasets in that category.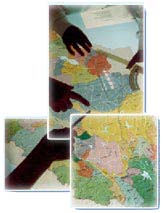 Contact For all inquiries and purchases, please contact:
Documentation Centre
MRC Secretariat
P.O. Box 6101
Unit 18 Ban Sithane Neua, Sikhottabong District, Vientiane 01000, Lao PDR.
Tel: (856) 21 263 263
Fax: (856) 21 263 264
Email: mrcs@mrcmekong.org
To request data, send a fax or email to us containing a brief description of your organisation, the intended use of the data and a list of requested datasets with titles quoted from this website. For time-series data, include station ID, observation period and desired parameters. Please also download a license form and send a completed signed form with your request. Two types of licenses are available; for non-commercial data users and for commercial data users.
For non-commercial users MRC levies only cost recovering charges for data preparation, media, shipping etc. Requests for data intended for commercial use may also be subject to data usage fees. You will be advised of the cost once we receive your request.
Payment can at present be made in two ways; in cash at the MRC Secretariat or by electronic money transfer. We will send you our banking details with your order costs. Requested data are usually provided on CD and sent by registered airmail.
Government agencies in Cambodia, Lao PDR, Thailand and Viet Nam requiring reference copies of any items are invited to write a request to the MRC Secretariat.