Introduction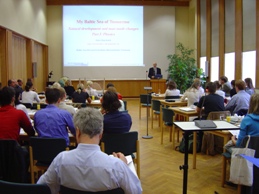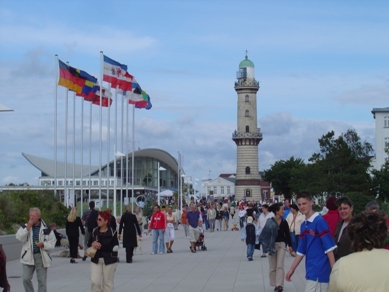 Students representing all nine Baltic Sea coastal countries took part in the Second HELCOM Youth Forum, held 9-11 August 2005 in Rostock-Warnemünde, Germany, to consider ways to ensure vibrant, healthy marine environment, improve maritime safety and promote further dynamic economic and positive political developments in the region.
The Conclusions of the Forum, a resolution "Our Baltic Sea of tomorrow" (see text below), compromised of the students' visions and concrete demands directed at politicians and key players around the Baltic Sea region, serves as a valuable input to the work of HELCOM.
In December 2005, HELCOM decided that the next HELCOM Youth Forum will be held in 2006, after which they will be arranged on a biannual basis. Germany offered to host the 2006 Forum.
----------------------------------------------------------------------------------------------------------------------------------------------------------------------------------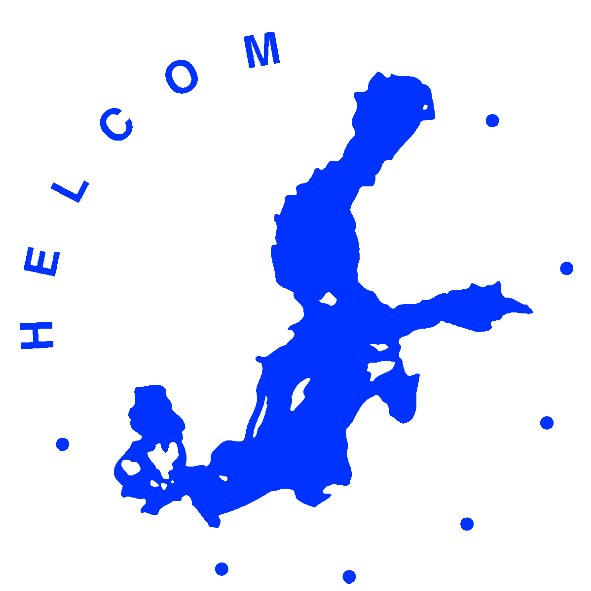 Conclusions
of the
HELCOM Youth Forum 2005
Rostock-Warnemünde, Germany
1. The Baltic Sea Region of Today appears as a colourful mosaic of nations, people and culture, based on old Hanse-Tradition and undergoing a rapid economic development. It has already reached a high level of common identity.
HELCOM, being active for more than 30 years now, is the focal point for environmental policy in the Baltic Sea Region. Having introduced the principle of integration in its daily work it supports strengthening the co-operation amongst all 9 riparian countries, be it EU member states or not, not only in the field of Environment policy.
2. In particular with regard to European developments the "brand" Baltic Sea, representing a competitive and innovative region, offers Potential for further development. It can easily be foreseen that the rapid movement of the first 15 years of new co-operation will slow down. Optimizing the feeling of common identity and common sense will need a lot of fine tuning in the future.
3. Stepping into this process at a very early stage can ensure intensified personal identification with the special needs of this region, aimed at safeguarding the basis of existence for future generations. Therefore we the Youth of the Baltic Sea Region, have assembled in Warnemünde from 9 – 11 August 2005 for the HELCOM Youth Forum. We identify ourselves with the task of further strengthening close co-operation amongst all Baltic Sea States, be it on a bi- or multilateral level and want to express our visions and requests with regard to
Our Baltic Sea of Tomorrow
4. Having scrutinized the current situation of the Baltic Sea Region comprehensively we have the following view:
- The Baltic Sea Region offers a remarkable economic Potential, even promising further development and increasing benefits.
As a consequence
- The Baltic Sea faces serious threats for the marine environment;
Nevertheless
- The Baltic Sea Region can contribute a lot to global policy developments and processes. It has (and will have) a role on the Global Agenda, i.e. by serving as an example how to overcome the described obstacles and how to solve problems by the means of an integrated policy approach.
5. Particular natural key factors such as its limited diversity of species, low water exchange with the consequence of long residence times, as well as a strong stratification are some of the very individual natural preconditions of the Baltic Sea. Human impact, caused by the large variety of uses and high productivity of –all in all- nine riparian countries in a geographically relatively small area leads to a decrease of Biodiversity, deterioration of landscape, eutrophication, introduction of Hazardous Substances, high risk of maritime accidents (Baltic Sea is one of the most frequented shipping routes in the world with an increasing number of oil transports from newly established oil terminals in the eastern part but also a high density of internal traffic) or introduction of alien species. All those are serious threats to the Baltic Sea. As a consequence stricter rules have to be applied to protect the vulnerable ecosystem.
6. Respective uses "behind", thus representing relevant economic sectors such as fisheries, agriculture, industry, maritime transport, energy and tourism are of particular importance and define the economic role of the Baltic Sera Region in Europe and in the world.
7. New ecologic challenges arise in parallel with the economic development (in terms of new technologies and new products) from day to day and even if the results of marine protection policy in the Baltic Sea Region. i.e. in particular the results of the HELCOM work, are visible and valuable, much needs to be done in the future since
8. Bearing in mind the need for a balance between uses and protection we recommend to
- Strengthen fisheries' control
- Improve the focus on diffuse sources
- Further Improve maritime safety and response capacities
- Increase monitoring activities
- Focus on sustainable environmental investment management
9. Three of the sectors, that have been mentioned, deserve particular preoccupation with since they are strongly interlinked: shipping, energy and tourism;
10. With regard to shipping, the most economic and environmentally friendly transportation means we recommend to
- Decrease national subsidies for road transportation
- Integrate environmental costs in transportation costs
- Modernise and specialise ports including improvement of the inter linkage with road- and rail-systems to increase the efficiency
- Mange logistics regionally, promoting regional cycles
- Improve environmental properties of fuels to reduce emissions.
11. With regard to Energy
We feel the need for knowledge transfer between the Baltic Sea states to increase the efficiency of energy technology and energy saving
We recommend the establishment of an efficient energy ring in the Baltic Sea Region
We feel the need for more investment in research for renewable energies for the future.
12. With regard to Tourism we recommend to
Introduce a network of "Green Pearls", e.g. National parks, throughout the region;
Promote tourism co-operation instead of competition
Improve the exchange of knowledge and people involved on tourism
Improve the tourist infrastructure in an environmentally sound way
13. Being convinced that he Baltic Sea Protection Policy needs further improvement we recommend - as general instruments:
Improved cross border co-operation in the framework of Spatial planning and/or Integrated Coastal Zone Management (on land, offshore and in the EEZ) with the aim of decrease conflicts that arise from conflicting uses and/or protection measures.
Binding rules and their consequent enforcement which are strongly needed.
The development and application of economic instruments such as internalising external costs (supported by a system for measuring environmental costs and life cycle analysis)
Involvement of HELCOM into education and public awareness raising
Further strengthening of HELCOM, being the environmental focal point in the Baltic Sea Region, to further develop common measures in the field of environment policy as well as to further strengthen its co-operation with other relevant players in the region, i.e. organisations (like VASAB 2010), politicians, NGOs etc. This includes harmonisation of regulations, reporting formats etc.
14. To that background it has to be stressed that Sustainable Development has proven to be a helpful tool for addressing respective challenges. Its three pillars social issues, economy and ecology have to be coordinated in a balanced and effective manner so that maximum results for all three components can be achieved.
Aiming at the implementation of the ecosystem approach modern policy is going to define itself more and more along the lines of the principle of integration, by that substituting the sector policy approach by a coherent one. Additionally 'new' instruments, such as defining quality objectives or using indicators will be used.
15. Besides that the Baltic Sea Region has a very particular political background.
Having been subdivided for 40 years into "West and East", the Baltic Sea Countries have rapidly started an intense political dialogue despite their completely different background in policy, economy and latest history, thus – to certain extent even -subordinating national interests. They have intensified existing co-operation and established new ones. With regard to environmental protection there was -despite the 'Iron Curtain'- a nearly 20 year old tradition of co-operation on the basis of the legally binding Helsinki Convention (HELCOM). It still plays an important role as a political hinge between the eight riparian countries being EU member states and the Russian Federation. The aim is to continue a successful co-operation of equal partners, thus integrating the substance of marine protection policy of all Baltic Sea riparian countries
16. This unique political environment should be made recognisable to the public, politicians and organisations outside the region.
17. As appropriate means we recommend:
Scientific exchange in terms of know how and experts
Cross border Co-operation of industry via the companies themselves, chambers of commerce or consulting activities;
Use of (mass)media such as brochures, Internet, leaflets, TV and Newspapers;
Establishment of funding structures, intra-regional and outside the region;
Bilateral exchange on all levels, such as experts, twinning arrangements and via international structures;
Horizontal and vertical exchange between Universities, Parliamentarians, policy decision makers and-as deemed appropriate- even including the public
Establishment of new informal Forums such as the HELCOM Youth Forum, also including the exchange between generations
18. Taking all that into account we recommend to
establish the position of a "Baltic Sea Ambassador" who
should be responsible for representing the Baltic Sea Region's interest on all other levels in all relevant forums, be it European or globally
should represent the "brand" Baltic Sea Co-operation, make the Baltic Sea Region a Player in the Global network and by that -as the case may be- even increase the role of the Baltic Sea Region in the world.