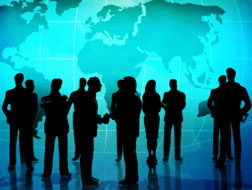 Introduction
Who is who along the coastal areas of Angola, Namibia and South Africa? You can find short profiles of individuals, organisations, and programmes pertinent to the integrated management and development of the BCLME's coastal areas. The DLIST Kiosks provide a quick overview of some of the main role players and an easy way to tell the others who you are. Browse the current list of kiosks or open your own kiosk .

Who can open a Kiosk on DLIST?
Any organisation or individual with a stake in coastal management and development along the BCLME can open a DLIST Partner Kiosk. Governmental and non governmental organisations, communities and grassroot organisations, private sector entities, academic and research institutions, development agencies and donors can all become part of the growing network of DLIST-Benguela Partners. Simply fill in the kiosk application form .

What are the benefits of opening a Kiosk?
By establishing a Kiosk, you can make your organisation known to the wider coastal management community. You can post and update information about your organisation and its work. If your organisation is already on the Internet, you can increase traffic to your own website… and if it is not on the Internet, a DLIST Partners' Kiosk can provide this principle function.