Baltic Sea Action Summit - February 10th 2010
The Baltic Sea Action Summit will convene in Helsinki on February 10th, 2010. Its aim is to bring together the states, corporations and organizations in the Baltic Sea region and to arrive at practical and concrete commitments to save the Baltic Sea which are linked to the HELCOM Baltic Sea Action Plan.
Summit participants will commit to actions that best unite their interests with their abilities. Commitments can be financial or non-financial in nature as long as they contribute to the recovery of the Baltic Sea. Ambitious commitments are welcome but every single act matters.
The Baltic Sea Action Summit is being convened by President of the Republic of Finland, Tarja Halonen, together with Prime Minister Matti Vanhanen of Finland and the Chairman of the Baltic Sea Action Group, Ilkka Herlin.
The Baltic Sea Action Group (BSAG) is a part of the Foundation for a Living Baltic Sea and is devoted to rescuing the Baltic Sea with carefully chosen projects.
Visit the Baltic Sea Action Summit website for more information.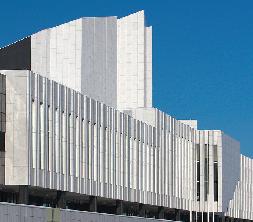 Finlandia Hall - Venue of the Baltic Sea Action Summit