Stay informed and play your part in the sustainable development of our coastline.

SIGN UP NOW


Burning Issues

Discussions on DLIST have raised interesting questions around the use and loss of indigenous knowledge in the Benguela region and beyond. We decided to gather that information - in this Burning Issue you can read about indigenous knowledge, threats to indigenous knowledge systems, some interesting case studies of application of traditional knowledge, and what is being done to preserve it.

[ read more ]
---
About DLIST
The Distance Learning and Information Sharing Tool [ DLIST - Benguela ] community focusses specifically on issues relevant to the coastal area from Cape Point to Nothern Angola - The Bengeula Current Large Marine Ecosystem.

Do you have an environmental questions, need technical advice, or need to find someone who can assist you?

ASK AWAY!

---

Earthnotes Film Festival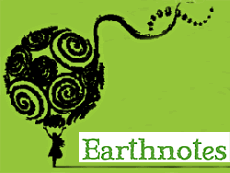 This year sees the launch of Earthnotes, an environmental documentary film festival presented by DLIST.
[ read more ]
Newsletter

The DLIST newsletter contains a summary of the recent activities and talking points within the DLIST community. The October issue focuses on topics related to artisenal fisheries and aquaculture.
[ read more ]
---