Indigenous Knowledge: Promoting its use
It is high time that indigenous knowledge has been put into best-practice in developing cost-effective and sustainable strategies for poverty alleviation, environmental conservation and income generation. Here are some examples from the ground, some of which were contributed by DLIST users. Know of more initiatives? Write to admin@dlist-benguela.org



What DLIST users say…

"Can people apply indigenous knowledge in a way that generates a livelihood for them?"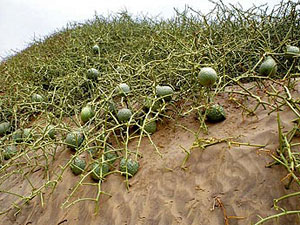 !Nara and training for the Topnaars


Rudolf Dausab is currently offering workshops aimed at raising awareness about the conservation of the !nara plant and especially on harvesting methods, in Namibia.
http://www.namibian.com.na/
Netstories/Environ2-98/nara.html



!Nara monitoring and book publication


The !nara monitoring project noted a marked decrease in the number of !Nara melons produced by the !nara plant. This resulted in the creation of !nara fruit for development of the Kuiseb Topnaar, a book jointly produced by the Gobabeb Centre, Desert Research Foundation of Namibia (DRFN), and the Topnaar Community Foundation. The book aims to focus on environmental action efforts to restore production levels of this resource, which is so important to the Topnaar people.
Contact the Gobabeb Centre at gobabeb@gobabeb.org or
Tel: +264 (0)64 694 199.
Visit http://www.gobabeb.org/research2.htm#nara



Management of Indigenous Knowledge Systems (MIKS) Project


The MIKS Project aims to improve the lives of rural communities through the management of indigenous knowledge systems and the sustainable exploitation of natural resources with nutritional and medicinal values. It focuses on the role of female traditional leaders in managing the harvesting and exploitation of wild plants. Through traditional forums, workshops and media publicity, awareness about best practice will be created in communities to manage and sustain indigenous knowledge.
This project is being jointly funded by a number of partners and active in eight SADC countries (Botswana, Malawi, Mozambique, Namibia, South Africa, Tanzania, Zambia and Zimbabwe). Read more at
http://www.mg.co.za/articlePage.aspx?articleid=247678&area=
/earthyear/earth_features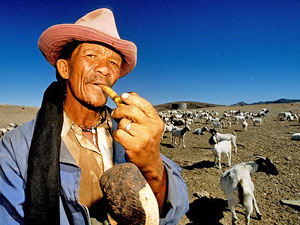 Local people in the Richtersveld documenting their own knowledge


There is a need to prepare handbooks on local medicinal plants, agricultural methods and the like, in the indigenous people's language, as most of the indigenous people's knowledge has never been documented in text. For example, research is underway for a book about the Richtersveld, to be written by the local people, the Richtersvelders. In any effort to record or document their knowledge, due consideration has to be given to intellectual property rights and protecting the interests of the indigenous people against pirates.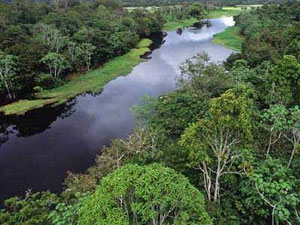 Gaia Amazonas Foundation
An interesting success story in the Amazonas was mentioned in the DLIST discussions. A process for the last 15 years has contributed to halting the loss of culture and indigenous knowledge. Reviving rituals around sacred sites, mapping territories with communities, and incorporating indigenous knowledge in school curricula are some of the activities that have helped reviving community respect for the value of indigenous practices and maintaining biodiversity, as well as building community solidarity.
Contact coordinacion@gaiaamazonas.org or
Visit www.gaiaamazonas.org and www.canoa.org.co for more information.