The GloBallast Programme places a high priority on raising awareness about the problem of harmful aquatic organisms transported in ships' ballast water. Several of the awareness raising products produced by the programme are available as PDF files below. Please note that regrettably there are no more hard copies of the posters available from the PCU. However, interested parties are welcome to download and print copies from these pdf files.
GloBallast Partnerships leaflet – Background and information leaflet

The GEF-UNDP-IMO GloBallast Programme leaflet for Rio+20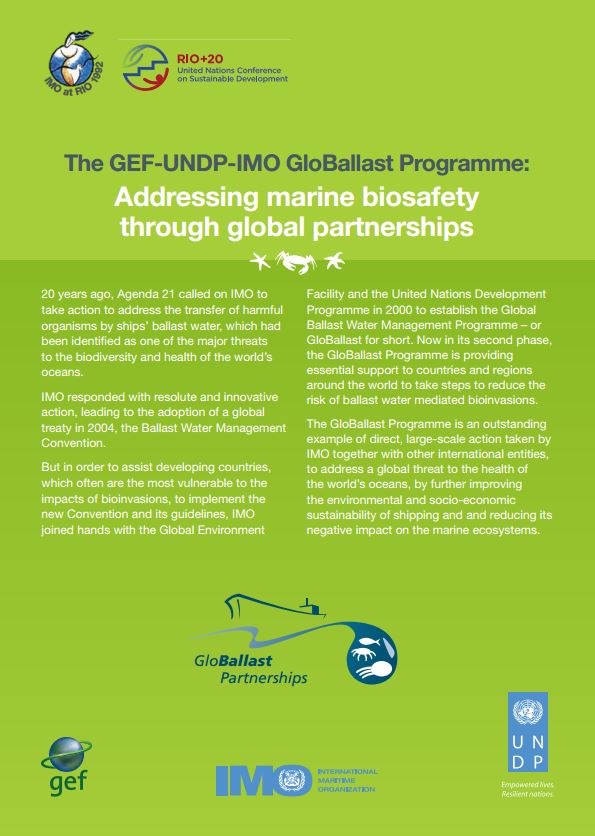 Global Industry Alliance (GIA) – Information Leaflet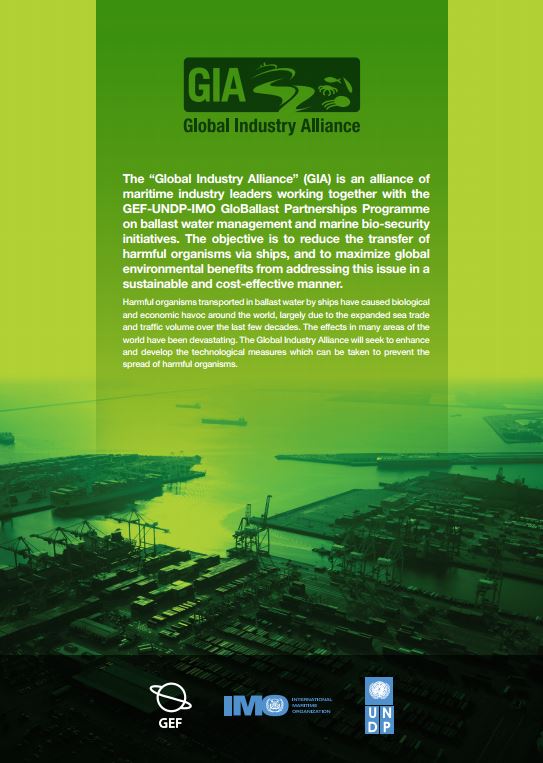 GloBallast Animation
Animated Flash presentation about the GloBallast Programme. This is a zipped (compressed file). Important: keep the same name once unzipped, to stop the presentation once running, press 'esc' on your keyboard.

Brochure 2  – Stopping the Ballast Water Stowaways (English)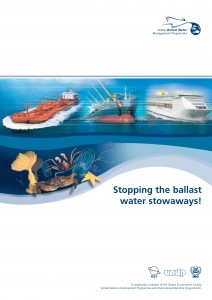 Brochure  – Stopping the Ballast Water Stowaways (English)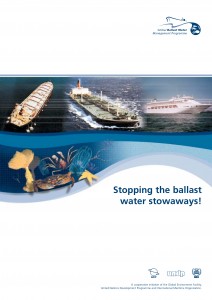 Poster 7 – Aquatic Aliens! Managing the Invasive Threat (English)

Poster 6 – Preventing Pests in Paradise (English)

Poster 5  – Ballast Water Stowaways! (English and Spanish)
 
Poster 4  – Ten of the Most Unwanted (English and Spanish)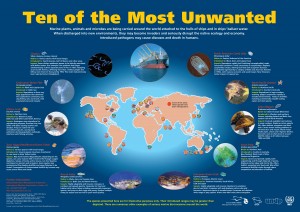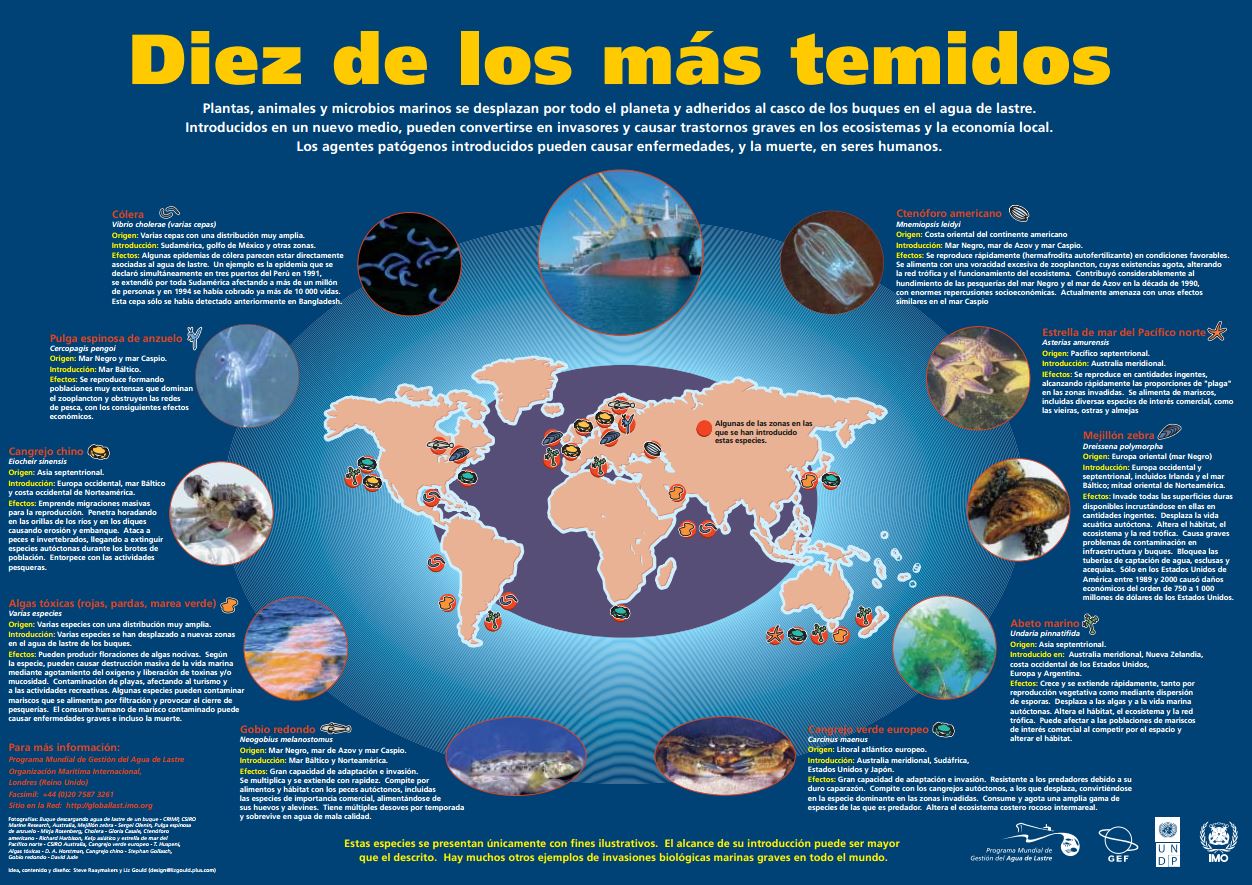 Poster 3  – The GloBallast Programme (English, Portuguese and Ukrainian)
(Out of print)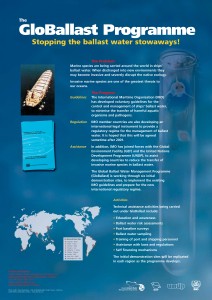 Poster 2 – Which is the bigger threat? (English, Portuguese and Ukrainian)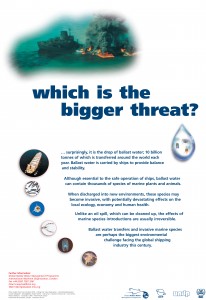 Poster 1 – Unwanted Stowaways (English, Hindi, Portuguese and Ukrainian)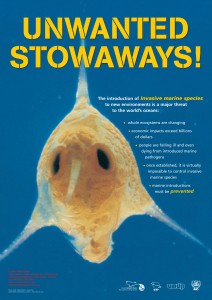 Poster  – Ballast Water Threat? What's That? (Hindi)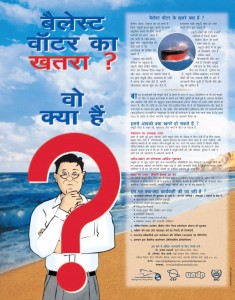 Poster – The Ballast Water Hazard – India Awakens (English)
It's Mission Critical


Blue Print of the Battle Plan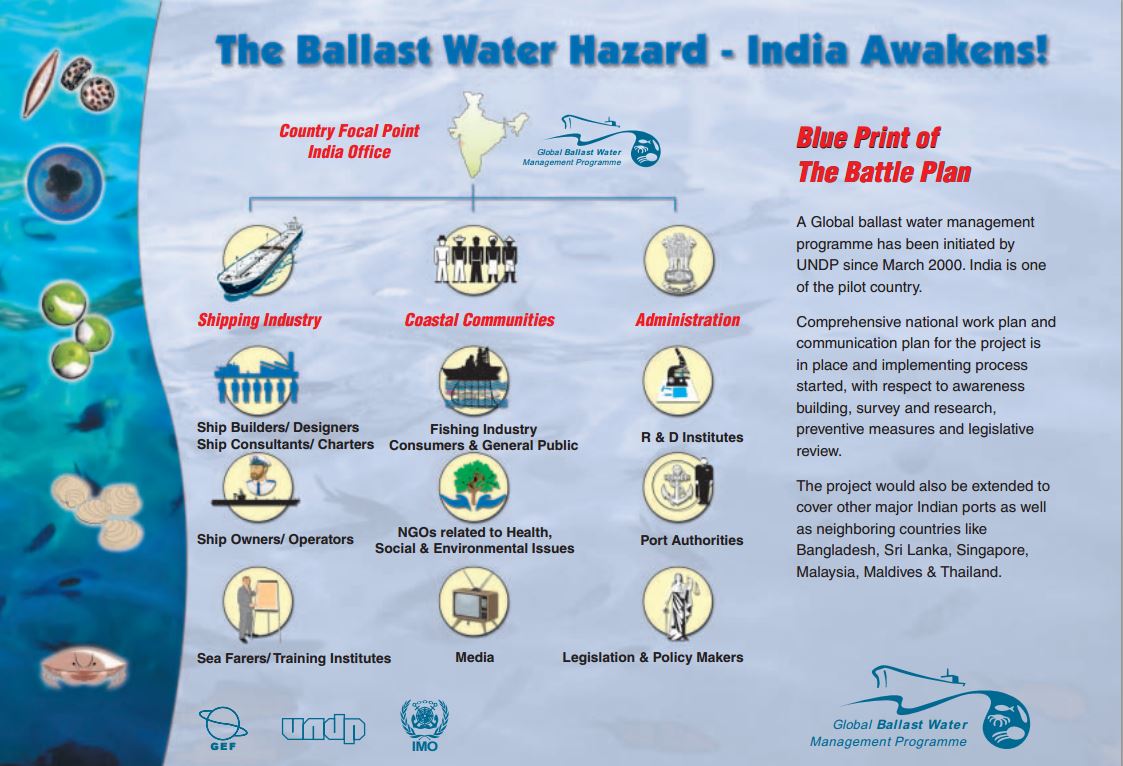 On the Right Track