There are many things we can do every day to protect our ocean and make the Pacific a safer place for our endangered sea turtles.
Help protect the Pacific's marine turtles by:
Reporting turtle sighting to fisheries or environment departments
Not disturbing turtle feeding or nesting grounds
Taking reusable bags to the shops and say no to plastic
Disposing of rubbish properly and looking after our local beaches
Talking to family and friends about sea turtle conservation
Stopping excess harvesting
Not buying products made from turtle shell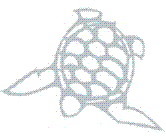 The 2006-2007 Pacific Year of the Sea Turtle campaign
March 2006 to March 2007 was designated the Pacific Year of the Sea Turtle, a yearlong campaign aimed at increasing conservation of these ancient Pacific voyagers.
On 1 March 2006, SPREP with its member countries and territories formally launched the Pacific Year of the Sea Turtle, a regional initiative to promote community, national and regional collaboration in turtle conservation efforts.
For centuries, turtles have been an integral part of Pacific culture and heritage. However, numbers are rapidly decreasing marking an urgent call for a coordinated and committed effort to increase turtle stocks in the Pacific.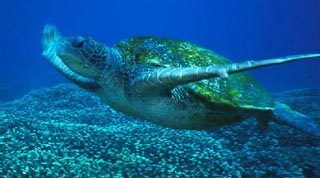 The Year of the Sea Turtle had three key aims:
Promote community conservation of turtle foraging and nesting sites
Strengthen national legislation and policies to encourage sustainable management
Facilitate long-term partnerships for turtle conservation
This regional campaign has been coordinated by SPREP with its key partners that include national governments, intergovernmental organizations, local communities, the fishing industry, fisheries and tourism authorities, donors, NGOs, institutes and organizations.
As a shared resource, turtle conservation is a shared responsibility, and SPREP has used the YOST campaign as a vehicle to promote a regional partnership, with communities, governments and industry working together to increase turtle conservation.
The participation of partners is a crucial element of the campaign's success and the Year of the Sea Turtle has been made possible by the integration of campaign activities into new or existing programme activities across the region.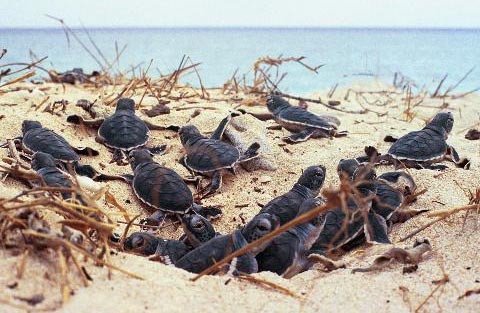 Beyond the Year of the Sea Turtle
SPREP continues to build upon the momentum gained during YOST, and continues many of the programmes and activities first undertaken at that time. Learn more about these initiatives from these pages.
For more information about sea turtle conservation in the Pacific, please contact Lui Bell, Marine Species Officer, SPREP